The Man that's Lived a Thousand Lives
George Singfield has been described by many as 'the man that's lived a thousand lives' in his 94 years. Enviable Life News sat down with Singfield recently to learn more about the lives he's lived and the lessons he's learned along the way.
Singfield was born in Augusta, Georgia, in 1928, before moving to Ossining, New York, at the age of six. "It was not a time you had to be afraid, so there was a lot of freedom as a kid," said Singfield. To safeguard freedom for all Americans, Singfield joined the United States Air Force one year shy of graduating high school. "In my travels around the country, in Hawaii and the Pacific, I got to meet so many people and learn about so many cultures. I realize now how helpful that was in expanding my understanding of relationships and people."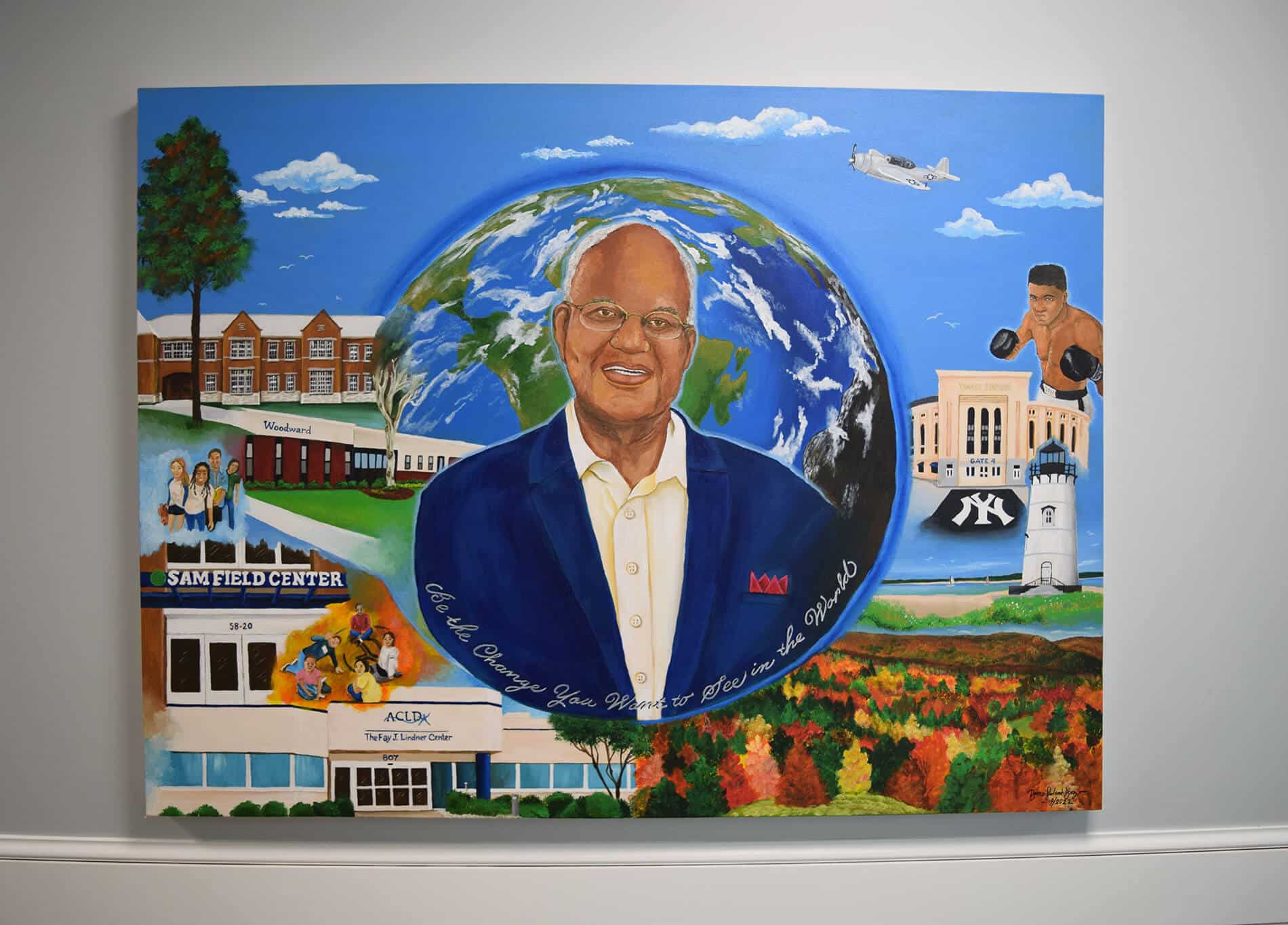 Upon returning, Singfield earned his diploma and continued his education at Shaw University in Raleigh, North Carolina, where he earned a Bachelor's in Physical Education. It wasn't long before his phone rang with an opportunity to teach at an all-black school in Lexington, Virginia, near the Virginia Military Institute (VMI). Singfield recognized all the things that the larger community and specifically children did not have and became very involved in making changes. Singfield was instrumental in desegregating the VMI Field House for all people in the community to use. "I like the feeling of knowing I helped desegregate the field house for all the kids in the community and state," said Singfield.
He then visited some friends that worked at the Children's Village in Dobbs Ferry, New York, and this is where the developmentally disabled field caught his attention. Shortly after, he was hired at Dobbs Ferry, an institute for emotionally disturbed children, in the Health and Recreation Department.
By the early 1960s, Singfield was settled back in New York when he saw an advertisement for a teaching position in Freeport. Gertrude Berman, a longtime New York City Special Education Teacher, was developing a school to offer educational services to children with learning and developmental disabilities. "She impressed me so much with her energy and commitment to her ideas," said Singfield of Berman. George began working as a Senior Teacher at the Berman School, now known as The Woodward Children's Center, where George serves as a Chairman Emeritus on their board. The George Singfield Vocational Center was opened in 2020, immortalizing Singfield's profound impact on the organization. During his tenure at Woodward, Singfield worked part-time at the North Hills YMYWHA, where he developed a summer camp in Brewster, New York. Now, decades later, Singfield remains in contact with his former campers, many of whom are successful in the health services field themselves. Singfield has met their children, and even their children's children on occasion. "It's a great legacy for their children to see," said Singfield.
In the mid 1960s, Lila Blum, ACLD's first Executive Director, heard of the work Singfield was doing in North Hills and invited him to be a part of ACLD's Professional Advisor Board. This was Singfield's gateway to his six-decade-long relationship with ACLD and his lifelong friendship with Blum. And the rest, as they say, is history.
Looking to the future, Singfield has high hopes for ACLD. "I would like to see ACLD continue its culture that we have developed and for us to appreciate it, because it is unique in many respects," said Singfield. "I am very pleased with the leadership we have now. The strongest part of the leadership is not just Rob, but his middle management staff, who are the strength of this agency."
If you were to sum up Singfield's life in one word, it would be service, service to his country, his community, his colleagues, and the greater developmental disability community over the last 70 years. Singfield has tremendous pride in the mark he has left on the communities he's worked in. "Every place where I have been, I feel satisfied that I left something of significance," said Singfield. "And that's something to be proud of. It gives me great satisfaction to know that I've been able to do all that, and here I am now."
UPDATE: In December of 2022, George Singfield officially retired from ACLD at the age of 94, after a career with ACLD that spanned six decades. In honor of George's retirement, Art Studio Program & Community Coordinator Diane Salomé-Diaz created a mural representing George's remarkable life, which now hangs outside his office in the Fay J. Lindner Center.
A Proud ACLD Employee Since 2003
"I am proud to say I have worked for ACLD as an office clerk since 2003, thanks to The Vocational Program. I get to work with some pretty great people in the 857 building. I love my job and coworkers, and I look forward to doing what I love for many more years."
Jill Gonzalez
Clerk, ACLD