Giving donors a variety of appeals to support
The Generator Campaign
The Generator Campaign gives donors the power to protect our more than 400 residents across 46 residences from storm surges, heatwaves, and other deadly environmental circumstances our area has seen. These actions will help ensure the safety and comfort of our ACLD homes and will allow us to continue in pursuit of enviable lives for the adults and children we support.
The campaign kicked off in 2021, with the goal of having a generator in every ACLD residence. Thanks to the generosity of donors since then, we have fundraised for 26 generators!
You can help shine a light in the darkness by making a gift to the Generator Campaign today. 
Annual and Year-End Appeals
Most of ACLD's funding comes from government sources, but is the financial support of caring, committed members of the community that allows us to go above and beyond for the children and adults supported through ACLD. There are a wide range of ways you can help the Foundation make a difference in the lives of people supported through ACLD.
Annual and Year-End Appeals let donors make an annual gift or a holiday-time gifts with levels of giving to fit any budget. These gifts can also be made monthly.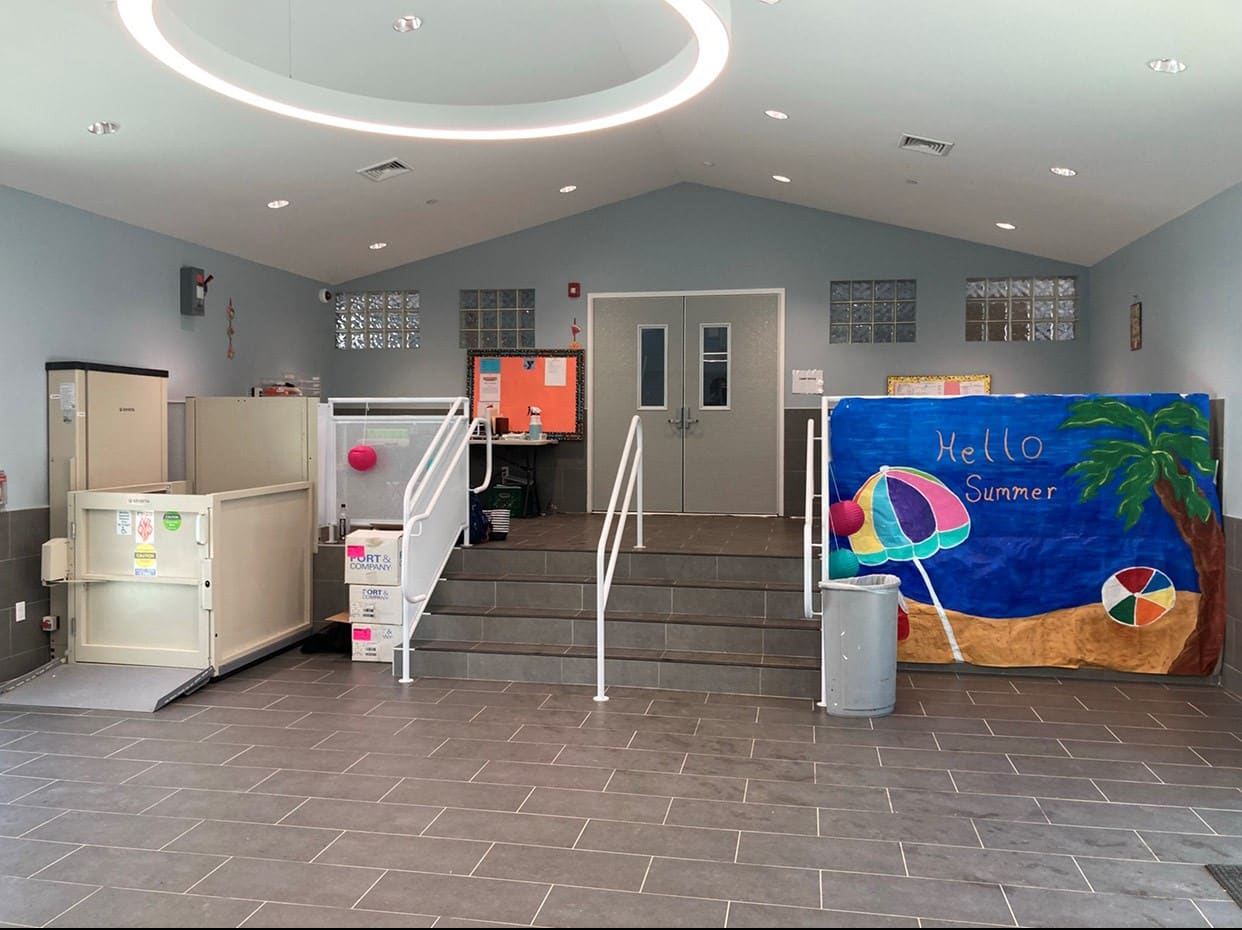 Capital Campaigns
Capital Campaigns offer donors the opportunity to support new construction and major renovations to existing facilities, helping ACLD to continue building for the future while maintaining the quality of services it provides.
The latest project was the expansion of the Alan & Ellen Spiegel Children's Center. The Center expanded to include four additional classrooms, additional seating in the gym and a connection in the existing gym to the new classrooms so that preschoolers can easily access it year-round, in all types of weather.
For more information on making a Capital Gift, please contact the ACLD Foundation at (516) 822-0028 Ext. 206.
Our Matching Gifts Program allows donors to increase the size of their donations to ACLD Foundation while boosting the charitable giving of their employers or companies. Please check with your employer to see if they offer a matching gifts program.
If you have any questions, please call the ACLD Foundation Office at (516) 822-0028 Ext. 163.
Life Insurance policies can name ACLD Foundation as the beneficiary and irrevocable owner of a given policy. Such gifts to the Foundation are valued at their interpolated terminal reserve value or cash surrender value at the time they are received, and any additional premium payments a donor makes will be recorded by the Foundation as a gift in the years they are made. Retirement plans can also include ACLD Foundation as a beneficiary. 
Gifts of Appreciated Stocks give donors the opportunity to make donations of publicly traded securities and /or closely held securities. Donated stocks, held for more than one year, may offer donors substantial tax savings because by donating stock rather than selling it, donors can avoid capital gains tax. 
Major Gifts allows donors to give major support to ACLD spaces and programs, or to the organization in general. Donors who provide such gifts can be assured they will have a substantial impact on the lives of those supported through ACLD. 
The ACLD Foundation is the primary source of philanthropic support for ACLD which provides a variety of programs and services to the Long Island community.
The vital services ACLD provides to more than 3,000 children and adults across Long Island enable each person to pursue an enviable life. The ACLD Foundation strives to ensure that future generations will benefit from ACLD's programs and services – and your planned gift can help us carry out this mission.
Consider supporting the ACLD Foundation through a bequest in your will, trust, or other planned giving instrument.
For more information on making a Planned Gift, please call Aimee Keegan, Foundation Director at (516) 822-0028 Ext. 206.
The Enviable Life Society, a planned giving society, was established in 2019 with the goal of securing future generations by including ACLD in the estate planning of donors and inspiring others to do the same. A bequest, will or other planned giving instrument of any size affords eligibility for membership into the Society. As a member, you will be acknowledged at special recognition events and in our publications. Additionally, your  name will be engraved on a brick paver placed in the beautiful courtyard gardens in the Fay J. Lindner Family Complex in Bethpage. Donors who wish to remain anonymous will have this options as well.
For more information, please call Aimee Keegan, Foundation Director at (516) 822-0028 Ext. 206.
Your gift helps ACLD to continue building for the future while maintaining the quality of services it provides